As a network engineer, I handle network maintenance and roll out major ICT projects for an important customer. I know all about switches, wireless connections and firewalls. I'm a genuine part of our customer's ICT department, which provides central, service-focused assistance to a global division of this multinational. This involves regular meetings in company's headquarters in Germany.
Why did you choose Cheops?
I have been working for Cheops since 2010. When I first came into contact with the company, I could see that Cheops was a solid business, offering its people good prospects for the future, as well as providing training. And it was clear from the start that there were plenty of interesting projects in the pipeline. The location and ease of access in the Antwerp area were also attractive.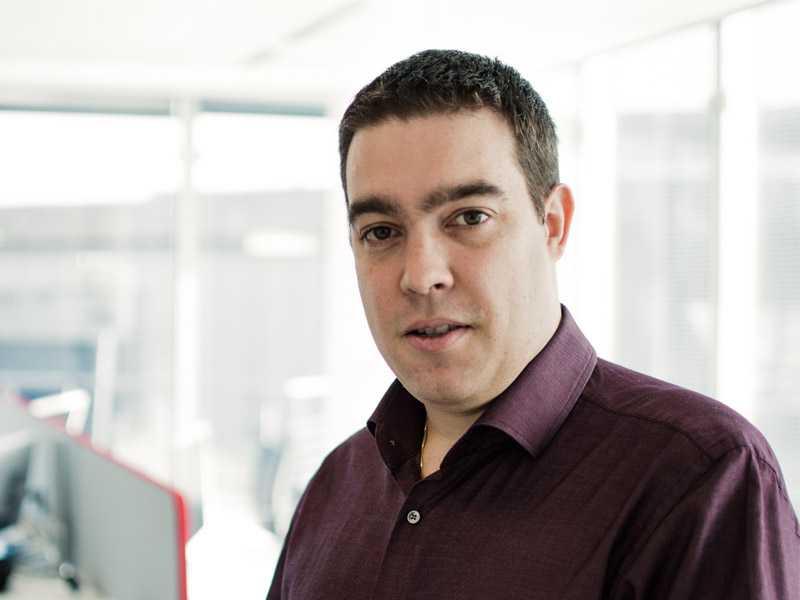 Why do you enjoy working at Cheops?
What I enjoy is the smooth communication between staff and managers and the way in which things are tracked and followed up so well. Cheops also invests in innovation and makes sure that you stay up to date technically, with training courses and certification programmes.
The company also communicates its strategy and prospects openly to its employees. Good cooperation within the team, combined with a sense of belonging, is the recipe for an enjoyable working atmosphere.
Why would anyone want to come and work at Cheops?
First and foremost: they are great people to work with and have excellent projects. Cheops is a company where you can get ahead if you have ambition. Working here enables you to expand your IT knowledge and develop quickly. Cheops is an honest employer.