As a Support Engineer, me and my Service Desk colleagues are the initial point of contact for our customers in terms of IT support. I handle everyday questions pertaining to end users such as login or email problems, adjustments to PCs applications for new employees. This way I get to handle a wide range of IT assignments for various companies.
Why did you apply for your current position?
After obtaining my degree in Applied Informatics I went in search of an interesting job in the IT sector. That is how I came into contact with Cheops. From the outset I really liked the wide scope of the job of support engineer because it enables you to build extensive knowledge on different platforms and technologies. The training opportunities are also a real plus.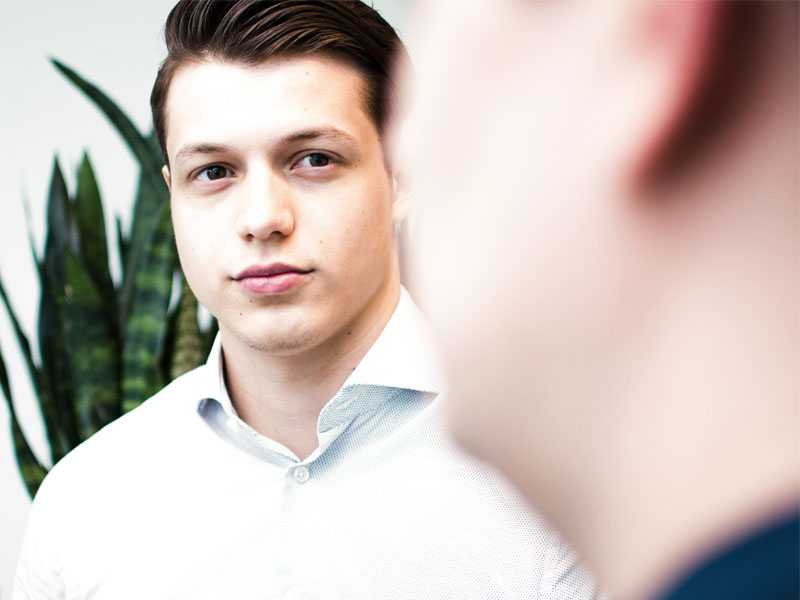 What do you find interesting about your job?
I like the fact that I can develop my knowledge within a dynamic and growing company. From day one, concrete responsibilities are available and staff are stimulated to broaden their expertise. At Cheops you keep abreast of the latest tendencies in terms of IT. For instance, many of our customers are migrating to the cloud and they call on Cheops to assist them in that process. In my job, you quickly learn what is important to your various customers and you try take into account their individual needs as much as possible, which is something they really appreciate.
Why would anyone like to work at Cheops?
Cheops gives you lots of opportunities to build knowledge in your sphere of interest. Also, you can enrol in training programmes at the Cheops Academy. Since technology is the company's core business, you are at the forefront of the digital revolution that is currently sweeping through the business world. And finally, the work atmosphere is excellent thanks to wonderful colleagues and the team events and team meetings that are organised on a regular basis.