As Talent Manager, me and my team are primarily responsible for finding and recruiting support and system engineers for our managed staffing activities. In addition, I advise our IT experts in the development of their career at Cheops. I do this through the daily follow-up of their assignments, evaluation and job assessment interviews and by matching new projects proposed by customers with the most suitable profile. In other words, I serve the interests of both our own staff and our customers. My goal is to ensure a smooth collaboration of the highest quality at all times.
Why did you apply for your current position?
Before I joined Cheops I worked in recruiting. Contacts with candidates were often fleeting and I longed for a job where I could work with a fixed team of experts for longer periods. It's the kind of job that enables you to build a genuine relationship; you get to know the consultants personally and you can help monitor their development from up close. I get my energy from guiding people and helping them develop and attain their goals. The IT sector evolves at breakneck speed and that makes it all the more exciting. And finally, the pleasant atmosphere at Cheops and the way I hit it off with my colleagues also convinced me.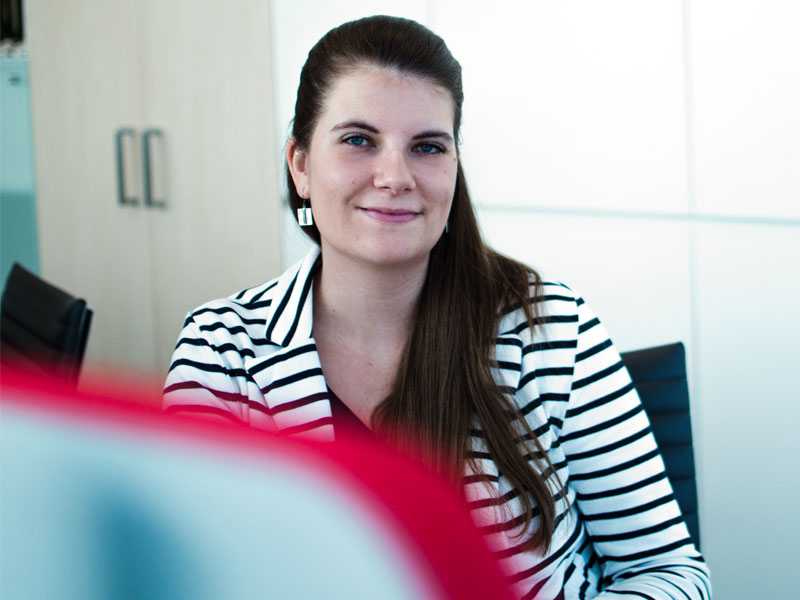 What do you find interesting about your job?
I think locating the right IT staff for Cheops is a nice challenge, especially in a market that isn't flush with talent. I derive a lot of satisfaction from finding the right profiles, people who not only have the right skill set but also a personality that suits the company. It's fascinating to help people grow and support them in their development. We work together closely in a fun team whose members like to pool their resources in order to achieve results.
Why would anyone like to work at Cheops?
For me, the great atmosphere and the informal company culture with open communication are great assets. People listen to you here and your opinion and openness are appreciated. Cheops' IT experts benefit from excellent follow-up. Our staff are not left to their own devices. Moreover, it's fun to work in a stable and growing company that is doing well and has a clear vision of the future. Cheops offers lots of short and long-term opportunities for self-development.