IT security is becoming increasingly complex
Everyone and everything is continuously connected through the cloud, social networks and mobile working. As a result, it is becoming increasingly difficult to secure your business network and important data. Moreover, regulations such as the GDPR are also having a major impact on how you need to protect your IT environment. How do you handle all this?
Technology is not enough
Keeping your IT environment available while still protecting it efficiently is specialist work. Technology is not enough to block modern cyber threats. To maintain security, you also need to have this technology properly installed, integrated and managed on a continuous and proactive basis.
Detect and solve problems quickly
If IT security is not your core activity, it is better to leave it to an external expert. Cheops helps you identify your risks and create a plan for improved security. We then proactively manage your network, so that we detect problems quickly and intervene immediately if necessary.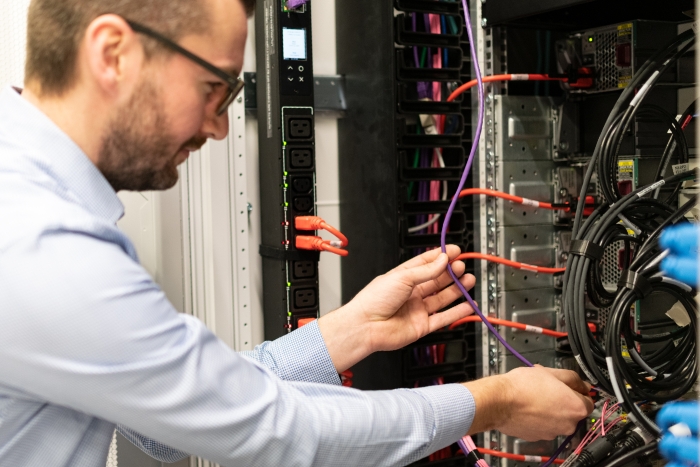 Safe in the cloud
If you opt to house your IT in the Cheops Cloud, you won't have to worry about security again. Thanks to access control, continuous management, robust technology (firewalls, anti-malware, encryption, etc.), patch management and a redundant configuration, your systems are completely secure in our data centre – much safer than if you were to keep control of everything yourself.