With a Modern Workplace you stay relevant in a rapidly evolving and competitive market. Good and satisfied employees who have flexibility in how they do their work have a direct impact on your customer satisfaction. So give them the devices, technology and options that are most suited to their job.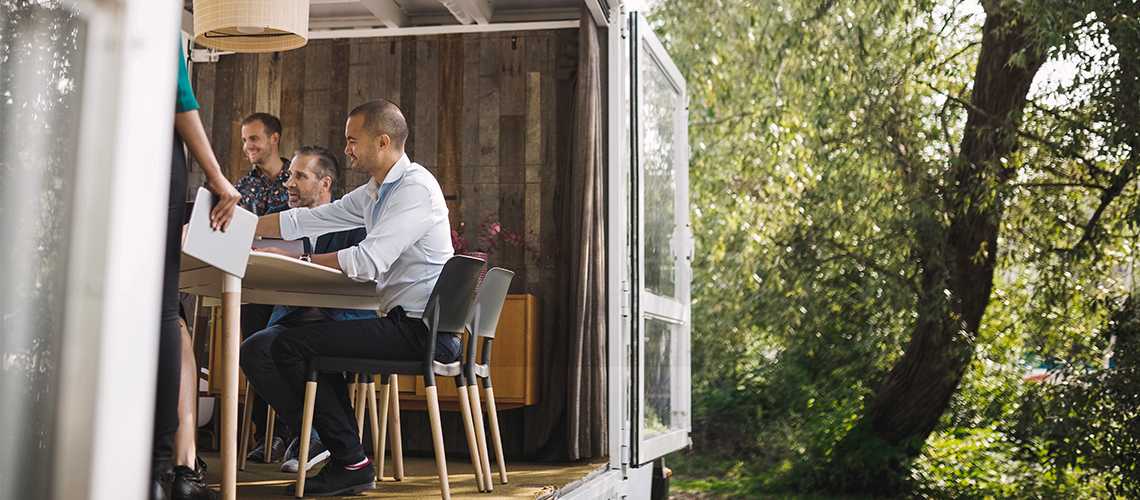 Attracting and retaining talent
A flexible workplace is necessary in order to retain talented employees and remain attractive as an employer for digital natives and millennials. This means that in a Modern Workplace they can, for example, partly determine their own work location and working hours. Equally important is giving employees the option of using a device of their own choice through a fast and reliable connection and access to the latest applications for online and mobile working and collaboration.
From analysis to management
Cheops guides you in four steps to a Modern Workplace: after analysing your situation and needs, we develop the design of the IT environment that is ideal for you. Next come the implementation and migration. In addition, Cheops takes care of the management and continuous optimisation of your Modern Workplace. We closely monitor all the developments around updates, security and privacy legislation for you. Watertight security is obviously crucial if your employees are constantly working online, mobile, and with their private devices. The trick is to find the right balance between ease of use and security.